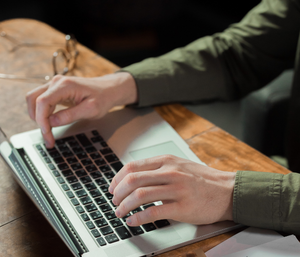 Clinical Evaluation
Illuminating Challenges
Identifying specific issues preventing engagement in healthy relationships and ministry
We offer a five-day comprehensive psychological and spiritual evaluation for seminarians, clergy, and men and women religious. The evaluation process results in an informed diagnosis with corresponding recommendations to foster growth and healing.
The client and the ecclesial superior participate in an oral feedback session and receive thorough, specific recommendations in a detailed written report. This process helps the client and leadership determine a course of action, which could include intensive outpatient treatment, outpatient therapy, or referral for medical or inpatient treatment.
Multidisciplinary Team
Each evaluation is led by a licensed psychologist working with a multidisciplinary team of trained spiritual formators and mental health professionals. Our experienced staff of clergy, religious, and lay professionals understand, respect, and value the vocations of those we serve.
Clinical and Psychosocial Interviews
A series of structured interviews to help the team gain a better understanding of the client's history and psychological profile:
Clinical – explores personal and family mental health history, highlights notable medical conditions, and identifies any problematic behaviors
Psychosocial – addresses emotional and behavioral functioning, trauma, family of origin dynamics, addictions, and sexual and relationship history
Spiritual Interview
This structured interview includes questions about the client's family practice of religion, childhood faith experiences, vocation story, experience of formation and current ministry, image of God, and prayer life.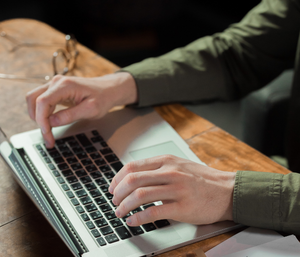 Psychological Testing and Neuropsychological Screening
Neuropsychological screening includes an in-depth assessment and testing of skills and abilities linked to brain function. An interview is also conducted to clarify neurological status and gather data to inform diagnosis and treatment. Personality testing is conducted to gain insight into the client's personality profile and general mental health.
Medical Consultation
Medical services are provided on site by the staff psychiatrist, nurse, and an internist. The initial consultation includes laboratory testing and an assessment of medication and other health needs.
Feedback & Recommendations
The result of a clinical evaluation is a comprehensive diagnosis and treatment recommendations. The evaluation team, client, and ecclesial superior participate in a one-hour feedback session to discuss the evaluation. A detailed written report with recommendations and compiled test results is provided following the feedback session.
Directions
Saint Luke Institute is located at 8380 Colesville Road, Suite 300, Silver Spring, Maryland, 20910. There is ample free parking. Please call our front office at (301) 445-7970 should you have any difficulties with finding our building.
Schedule
Evaluations typically begin on Monday morning and end on Friday afternoon. Your schedule of daily appointments will be emailed to you before the start of the evaluation. Our staff works with each evaluation client to accommodate scheduling needs.
Transportation
Clients may travel to and from SLI by private car, ride share, or public transportation. The Silver Spring Metrorail station is 0.2 miles from our building.
Hotel
There are a variety of hotel options within walking distance, including the nearby Doubletree Hilton hotel. There are also two extended stay hotels in the local area, which will require clients to have private transportation:
Residence Inn by Marriott – Silver Spring
Home2 Suites by Hilton Silver Spring
Meals and Lodging
Coffee and beverages are provided. Clients usually bring their lunch, eat at nearby restaurants, or access the local supermarket adjacent to the building at lunchtime.
Required Forms
Once the evaluation date is confirmed, you will receive an email with documents to be completed prior to the start of the evaluation.
Cost
We are committed to providing excellent care at a reasonable cost, and will assist our clients with receiving out-of-network or other coverage offered by their insurance.
Privacy
We value your privacy. Our staff follow the strictest confidentiality principles set forth by Maryland law. We will discuss confidentiality with you on your first visit.
Contact
Michelle Short
Admissions & Support Services Manager
Phone: (301) 422-5429 | michelles@sli.org