Who We Are
Saint Luke Institute is an independent, international Catholic education and treatment center dedicated to healthy life and ministry for priests, deacons, and religious. We bring the healing ministry of Christ to those we serve through integrated psychological and spiritual treatment and education.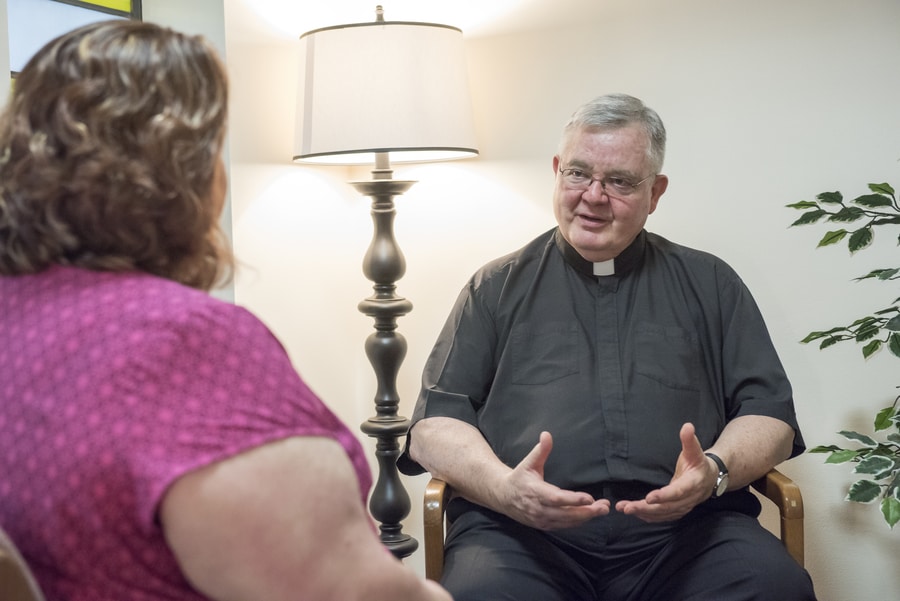 OUR MISSION AND VISION
We participate in the healing ministry of Christ by promoting the health and well-being of Catholic clergy and women and men religious in the United States and abroad. To accomplish this task, we provide mental health treatment, offer education and wellness programs, and conduct research. In these services, we strive to integrate the highest quality spiritual, psychological and physical resources within the context of a Christian community. The Institute conducts its ministry in harmony with the teachings of the Catholic Church.
As a multi-service institute, our vision calls us to reach out in compassionate care to serve those who serve others in communities of faith. This vision calls us to:
Treat men and women with a broad range of difficulties in living
Widen our outreach to women religious
Expand our educational offerings and wellness programs
Respond to emerging needs of those in ministry
Research and disseminate knowledge about the care of people in ministry
Reach out to the wider community for support
Explore providing services to other local Churches and cultures
Invite conversation around critical issues impacting those in ministry
Offer consultation services to bishops and major superiors
Core Values
The love of Christ urges us to conduct our ministry with compassion, respect and quality service. These core values inspire our mission and vision.
OUR HISTORY
For over four decades, Saint Luke Institute has brought the healing ministry of Christ to thousands of Catholic clergy and men and women religious. In doing so, we have helped hundreds of Catholic institutions around the world better serve their parishes and missions.
Founded in 1977 as an outpatient substance abuse program in the Washington, D.C., area, today the Institute serves clergy and religious throughout the English-speaking world who suffer from a broad range of psychological and behavioral concerns. Since its founding, SLI has served over 15,000 individuals through our residential, outpatient, and education programs.
A hallmark of Saint Luke Institute is our capacity to update and expand services to meet professional behavioral health standards and our clients' changing realities on a national and international scale. Key milestones include the launching of the following programs and initiatives:
1993 – women's residential program
1994 – halfway house program
1997 – publishing of a quarterly educational newsletter
2000 – outpatient department in Silver Spring, Maryland
2005 – a location in Manchester, England
2011 – a location in Louisville, Kentucky
2012 – a location in Towson, Maryland, and launching SLIconnect for online education
2013 – a location in St. Louis, Missouri
2017 – a flexible length residential program
2021 – transition to intensive outpatient program and new location in Silver Spring, MD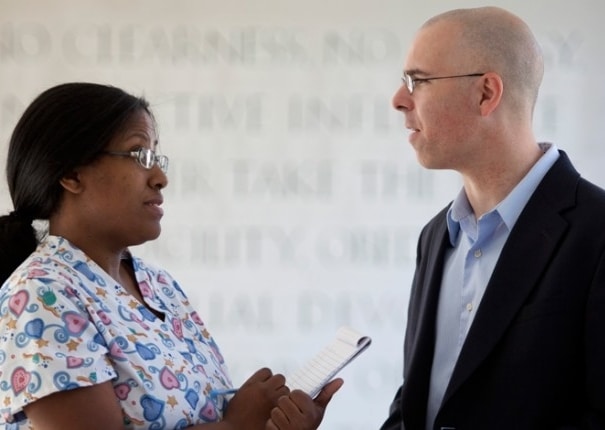 Board of Directors
David S.J. Brown, K.M., Chairman
Christine M. Gill, Vice-Chair
Rev. James E. Garvey, O.Praem., D.Min., President & CEO
His Eminence Kevin Cardinal Farrell
Elizabeth Lane Brown, R.N.
Sheila Harron, Ph.D.
RADM James B. Hinkle
Sr. Ellen M. LaCapria, DC
Richard D. Milone, M.D., K.M.
Jeremiah Norton
Terrence O'Donnell, K.M.
Rev. Msgr. Peter J. Vaghi
Presidents Emeriti and Honorary Members
Rev. Msgr. Stephen J. Rossetti, PhD., D.Min.
Rev. David Songy, O.F.M. Cap., S.T.D., Psy.D.
Former Chairmen
Raymond C. Brophy, K.M.
Charles T. Lindsay, Jr., K.M. (dec.)
Chairman Emeritus
William H. Mann (dec.)
Accreditation
Saint Luke Institute is accredited by The Joint Commission and licensed by the State of Maryland Department of Health and Mental Hygiene.
The Joint Commission is an independent, objective evaluator of health care organizations. Accreditation from the Joint Commission is a "gold seal of quality" and a mark of distinction for patient care and safety.
Saint Luke Institute has continuously achieved this standard of quality over many decades.