Saint Luke Institute
Annual Benefit
Each year, we celebrate the healing that takes place at the Saint Luke Institute. Join us in this important work!
ANNUAL BENEFIT 2020
What:
The Saint Luke Institute Annual Benefit
When:
Tuesday, October 20, 2020
6:30 p.m.
Where:
Hosted by Archbishop Christophe Pierre, Apostolic Nuncio
Apostolic Nunciature
3339 Massachusetts Ave., NW
Washington, DC 20008
Dress:
Business Attire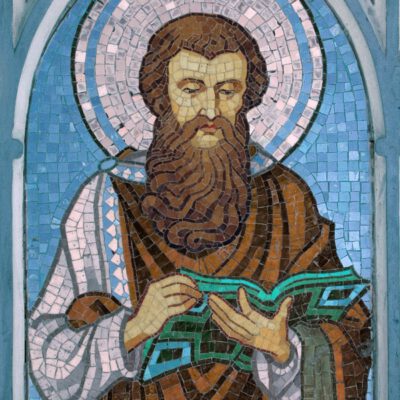 2020 Benefit Co-Chairs
RAdm. and Mrs. James B. Hinkle
Leading the way in this partnership are RAdm. and Mrs. James B. Hinkle, co-chairs of the 2020 Benefit. Rear Admiral Jim Hinkle, a 1968 NROTC graduate from the University of New Mexico with a Masters in Operational Analysis from the Naval Postgraduate School in Monterey, California, retired from the Navy in 2001 after a thirty-three years as a Surface Warfare Officer. He had command of a Guided Missile Destroyer, a Destroyer Squadron, and a Carrier Battlegroup; he also served in the Office of Legislative Affairs and had his final tour as Commander of the Navy's Personnel Command. Following active duty, Jim joined The Spectrum Group, a consulting and lobbying firm concentrating on defense and aerospace issues. He eventually became a partner and served on some defense related Boards. Jim served as President and Past President of our neighborhood Civic Association as well as President of the Board of Vinson Hall Retirement Community in McLean, VA. Jim fully retired December 2019.
Meredith Hinkle graduated in 1970 from Roanoke College in Salem, VA with a degree in psychology. After teaching elementary school, she entered government service with the Price Commission under President Nixon, and then the Department of Energy for five years, during which time she met and married Jim in 1978. Their twin children were born in 1980; once the children were in elementary school, Meredith worked for the Northern Virginia Office of Child Support for two years before becoming a substitute teacher for the next twenty years. Following classroom teaching, she did private tutoring for six years as well as volunteering in her Church school for eleven years including tutoring during and after school. Meredith has been a Eucharistic and Homebound Minister, and the Vocations Promoter for St. Ambrose for her parish of St. Ambrose for ten years.
Meredith and Jim's children are Jennifer Hinkle, Senior Director for Marketing and Digital Strategy for the Tennessee Titans, and Lieutenant Jim Hinkle, USN, past Parochial Vicar of St. Theresa Catholic Church in Ashburn, VA and currently a Navy Chaplain serving aboard the USS Stennis in Norfolk, VA.
At this time, we are planning to host the traditional in-person Annual Benefit. Should anything change due to health restrictions, we will contact you.
Sponsorships fund the essential services provided through Saint Luke Institute. In light of the global health crisis, they are needed now more than ever. Your support enables our commitment to the mental and spiritual health needs of seminarians, clergy, and men and women religious. We thank you for your ongoing partnership and generosity.
Recipient of the
2020 Saint Luke Award
Most Reverend Timothy Broglio, J.C.D., Archbishop for the Military Services
Archbishop Timothy P. Broglio, J.C.D., will receive the 2020 Saint Luke Award to recognize his commitment to the well-being of Catholic clergy and consecrated religious. In receiving this award, he also brings recognition to Catholic military chaplains who provide comfort, the sacraments, and guidance to the men and women serving in the military at home and abroad.
On November 19, 2007, Archbishop Broglio was named the fourth Archbishop of the Military Services USA, and installed January 25, 2008, the Feast of the Conversion of Saint Paul. The Archbishop was ordained as an Archbishop by His Holiness St. John Paul II on March 19, 2001. Born in 1951 in Cleveland Heights, Ohio, Archbishop Broglio attended Catholic schools in Cleveland, Ohio. He earned a Bachelor of Arts in Classics at Boston College, an S.T.B. in Theology, and a Doctorate in Canon Law from the Pontifical Gregorian University, Rome. He was ordained to the priesthood (for the diocese of Cleveland) on May 19, 1977 in the Chapel of the Immaculate Conception of the North American College, Rome. The Archbishop served as Secretary of the Apostolic Nunciature in Abidjan, Ivory Coast (1983-1987) and of the Apostolic Nunciature in Asuncion, Paraguay (1987-1990). From 1990 to 2001, Archbishop Broglio served as Chief of Cabinet to Angelo Cardinal Sodano, Secretary of State to Saint Pope John Paul II and desk officer for Central America. In February 2001, the Archbishop was named Apostolic Nuncio to the Dominican Republic and Apostolic Delegate to Puerto Rico. As a member of the United States Conference of Catholic Bishops (USCCB), the Archbishop currently serves as Secretary of the USCCB and is a member of the Administrative Committee. The Archbishop's honors include Commander of the National Order of Côte d'Ivoire; Commander of the Order of the Polar Star, Sweden; Gran Cross with Silver Badge of the Order of Sánchez, Duarte and Mella, Dominican Republic; Grand Officer of the Order of Bernardo O'Higgins of Chile; Commander of the Order of Antonio Jose de Irisarri of Guatemala; Grand Cross of the Order of the Libertador San Martin of Argentina; Officer of the Orden de Mayo, Argentina; Commander of the Italian Republic; Knight Commander of the Holy Sepulchre with star; Honorary Conventual Chaplain of the Order of Malta; Grand Cross of the Order of St. Michael of the Wing; Grand Officer of the Order of Sts. Maurice and Lazarus; Knight Grand Cross of the Sacred Military Constantinian Order of St. George.
Read more about Archbishop Broglio and about the Archdiocese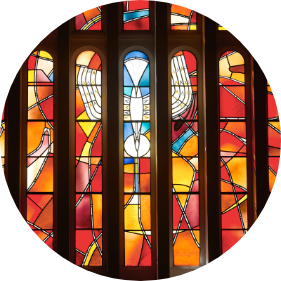 The Saint Luke Award is given annually to someone whose professional life or charitable works embody the ideals of the Institute: the rebuilding of the spiritual, physical, emotional, and intellectual life of those in need. In undertaking these tasks, the honoree is motivated by the gospel ideals of compassion, charity and a belief that all persons are brothers and sisters in Christ. The award is bestowed each year on or around the October 18 Feast of St. Luke.
Sponsor Healing in our Church Today, and Hope for Tomorrow
Your sponsorship is needed today to support Saint Luke Institute as it leads the way forward by:
Screening candidates for the priesthood and religious life
Educating church leadership and ministers about mental health and prevention
Treating clergy and religious with mood and personality disorders, addiction, and trauma
Resourcing clinicians in behavioral health
Levels of Hope
Sponsorship starts at $1,000. View Sponsor Acknowledgements
Apostles of Love $50,000+
Stewards of Hope $35,000-49,999
Disciples in Faith $20,000-34,999
Servants of Light $10,000-19,999
Prophets of Mercy $5,000-9,999
Congregation of Saints $2,500-4,999
Circle of Change $1,000-2,499
Payment or Pledges
Sponsorship payments or pledges may be received by check or credit card, online or through the mail.
Sponsorships and gifts for this year's Annual Benefit will be accepted through December 31, 2020. To sponsor healing in our church today, and hope for tomorrow:
*The development staff will follow up with you within a few days of the transaction
Partners in Strengthening the Church