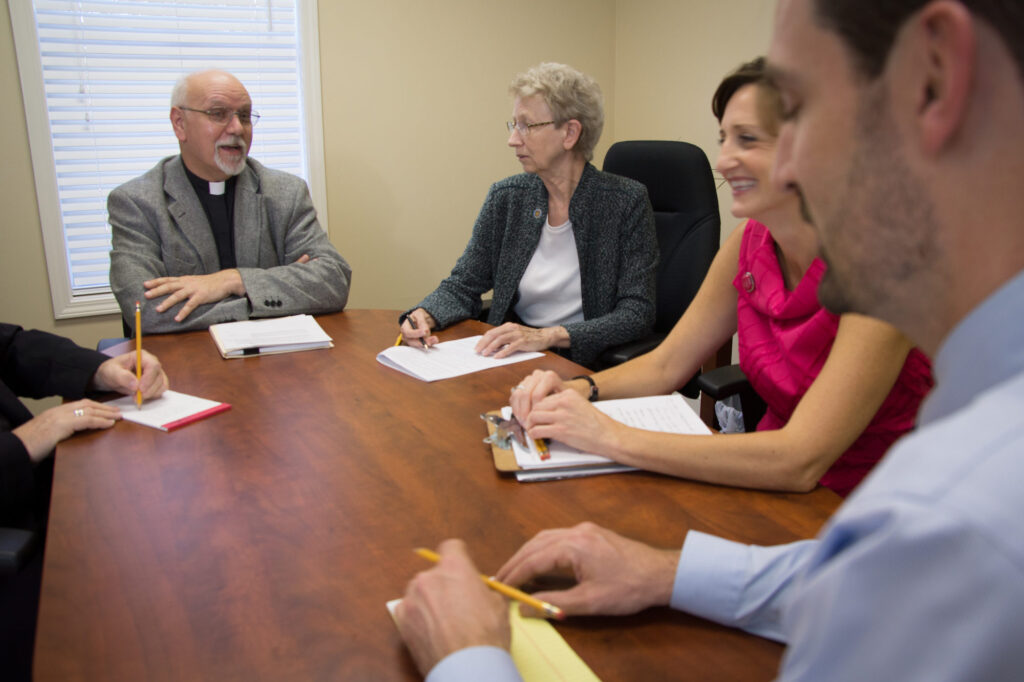 Saint Luke Center Team
Saint Luke Center provides psychological and spiritual care for Catholic clergy (priests and deacons), men and women religious, and those in formation.
Emily Cash, Psy.D.

Director of Saint Luke Center

Sister Jane Becker, OSB, Ph.D.

Christopher G. Block, Ph.D., LPP

Michael Day, Psy.D., M.T.S.

Reverend Robert Ray, M.Div.

Linda Reynolds, M.Ed., M.A.

Reverend Paul Scaglione, M.Div.

Deacon Scott T. Hedges, M.D., OCDS

C. Renee Yarmuth, D.Min., KLPC, LMHC, LMFT

Mary Jo Gleason, J.D., M.A.

Sister Clara Fehringer, M.Ed., M.S.F.

Deacon Mark Rougeux, M.B.A, M.A., D.Min.

Sally O'Bryan

Client Services Manager

Reverend Joseph Rankin, M.Div.

Br. Edward Driscoll, C.F.X.