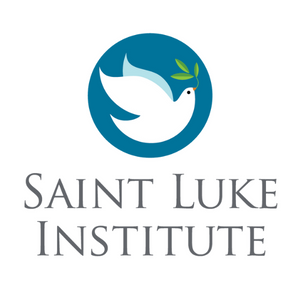 Rev. James E. Garvey, O.Praem., D.Min., has been named president and CEO of Saint Luke Institute, effective February 1, 2023.
Fr. Garvey is responsible for guiding the overall strategic direction of Saint Luke Institute (SLI) and its affiliates. "I am honored to join this team and advance SLI's healing mission," he said.
He succeeds Rev. David Songy, O.F.M.Cap., S.T.D., Psy.D. Fr. Songy will serve as president emeritus and continue to work with SLI on education and other initiatives.
"The Board of Directors and I are so pleased Fr. Garvey has accepted this position. His ministry experience and academic background are an excellent fit for Saint Luke's mission of spiritual and psychological healing for priests and religious," Fr. Songy noted.

About Fr. James E. Garvey, O.Praem., D.Min.
Fr. Garvey is a member of the Norbertine community (Canons Regular of Prémontré) of Daylesford Abbey in Paoli, Pennsylvania. A board-certified chaplain and trained spiritual director, Fr. Garvey has served as chaplain at several medical facilities and was part of the spirituality staff of a mental health care facility as well as a drug and alcohol treatment center. He directs retreats nationally and is a faculty member at The Catholic University of America, guiding seminarians through their first experiences in ministry.
Fr. Garvey earned a doctor of ministry from The Catholic University of America, a master of divinity and graduate certificate in liturgy from Catholic Theological Union, a graduate certificate in spiritual direction from Fordham University, and a master of arts in theology from Saint Charles Borromeo School of Theological Studies.